Hi! My name is Emanuel, known as Vegas since 2009 in the metin2 community.
My defining characteristics:
Excellent communication skills and a good understanding of problems and requirements.
Strong organization and interpersonal skills with the ability to work as part of a diverse team.
Ability to manage and plan in a fast-paced, team-focused environment; ability to manage time effectively and prioritize tasks.
Strong multitasking ability and task organization skills.
Flexible and resilient when it comes to stressful situations.
Detail-oriented, organized, fast learner, meticulous, and able to work at a fact-pace with tight deadlines.
The ability to learn complex technical concepts quickly.
Hobbies and passions:
Piano, technology gadgets, traveling, reading
Interests:
Developing strong software development and programming skills
Further improvement of my analytical and problem-solving skills
Artificial Intelligence and Automation
Networking and Security

The Informal School of IT
Certificate of Achievement, Training Program (C++)
Date attended: 2015

Bachelor degree: Department of Information Engineering and Computer Science

Politehnica University
Master degree (in progress): Department of Computer Science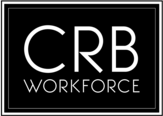 Senior Backend Engineer – Python/Django
Build robust, performant, user-facing web applications in Python/Django supporting sites that are visited by the millions daily.
Develop, create, and ship new functionality for user interaction and scientific data visualization, using modern APIs and frameworks.
Work as an integral part of an agile product team to deliver a reliable and seamless user experience.
Deliver responsive, accessible, mobile-friendly code of high quality (automated test/build/deploy).

Software Developer – Python/C++
Analyzing and solving complex engineering problems in wireless transmission, HW interfacing, real-time execution, algorithm design, and digital signal processing.
Creating and reviewing: component functional requirements and interface specifications based on system and HW capabilities.
Cooperation with project managers in planning activities.
C++11, STL, BOOST, Design Patterns; responsible for requirements analysis, test cases design, implementation, and execution.

Algorithm Engineer – C++
Support the software developers in the implementation and testing phase, including writing code and tests, check simulation environments and investigate problems;
Investigate alternative development ideas under developers' supervision;
Handle tool configurations and set up new toolchains (Compilers, documentation generators, static checks).
Monitoring microcontroller resources (compute and memory usage). Hardware debugging of SW modules, functions, and systems.